Parent involvement is crucial to student academic success.
In today's day and age the parents need to know their child's progress and what are they learning at school.
The Parent Portal is a tool for you to stay informed and engaged in your child's education.
The Mind Square School Parent-Teacher portal acts a bridge between the school and the parents.
It is a smart communication platform for schools to enable parents to be updated the students Homework, Class/ Subject Notes, Circulars, Academic Calendar, Progress Reports and other Events and activities taking place in the school.
FEATURES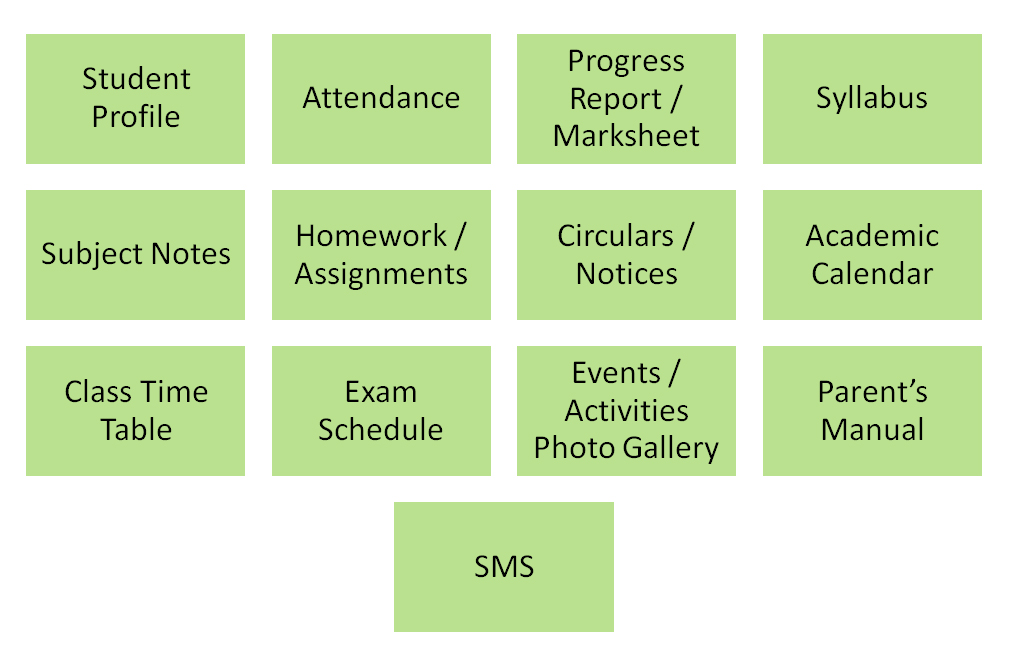 ---